Das war das Urban City Yoga Retreat 2018
Traveldate:
June 21st – 24th 2018
The Lisbon Urban Yoga Retreat
Enjoy the spirit of Portugal and its stunning capital Lisbon. Get ready for an other Yoga experience.
If you always wanted to take a brief city trip to a pulsating and sunny place and still get your portion of Yoga this is your chance!
During your stay at Artbeat Rooms with its cosy atmosphere downtown Lisbon, you will have the chance to practice meditation and Integral Vinyasa Yoga – Jivamukti Yoga. Also there will be enough time to discover the city and its beautiful surrounding. Or take a trip to the beach while you are creating your day personally just the way you like. The experienced, advanced Jivamukti Yoga Teacher Laurie Stettner will guide you through the Yoga sessions and be there to give advice.
Vegan/Vegetarian breakfast directly @Artbeat Rooms
Vegan/Vegeterian Lunch & Dinner @Juicy Lisboa (3 Walking Minutes / 1x Dinner, 2x Lunch)
Dive into life and lets enjoy it together!
SCHEDULE: 
Thursday: Arrival Day, 20h Welcome at Artbeat Rooms
Friday:
7:00 – 9:00h      Yoga
9:30 – 11:00h     Breakfast/Brunch @Artbeat Room
11:00 – 19:00h   Time to explore Lisbon
19:00 – 20:30h  Dinner @Juicy Lisboa
Saturday:
7:30 – 8:30h      Breakfast @Artbeat Room
9:00 – 12:00h    Yoga
12:30 – 14:00h  Lunch @Juicy Lisboa
from 14:00h      Time to explore Lisbon
Sunday:
7:30 – 8:30h      Breakfast @Artbeat Room
9:00 – 12:00h    Yoga Lesson
12:30 – 14:00h  Lunch @Juicy Lisboa
DEPARTURE
(All classes will be held in English/German/add. Portuguese. Matching the participants needs.)
DEUTSCHE AUSSCHREIBUNG: 
Genieße den Charme Portugals und seiner bezaubernden Metropole Lissabon. Erlebe eine Yoga-Auszeit der anderen Art.
Wenn du schon immer mal einen kurzen Städtetrip an einem sonnigen und pulsierenden Ort machen wolltest und dabei auch deine tägliche Portion Yoga nicht missen möchtest, ist dies die Gelegenheit dazu. Während des Aufenthalts im Ambiente der Artbeat Rooms mitten in der Innenstadt Lissabons, wird es tägliche Meditation und Yogaklassen im Stils des integralen Vinyasa Yoga geben. In der Tradition des Jivamukti Yoga leitet die erfahrene Jivamukti-advanced-Yogalehrerin Laurie Stettner durch die täglich stattfindenden Yogastunden und steht mit Rat und Tat zur Seite.
(Die Klassen werden auf Englisch, Deutsch oder ergänzend auf Portugiesisch gehalten, bzw. den Teilnehmern dementsprechend angepasst.) Zusätzlich wird genügend Zeit sein um sich seinen eigenen individuellen Tag zu gestalten; sei es um die Stadt selbst und die schöne Umgebung zu erkunden oder einen Ausflug an den Strand zu machen.
Veganes/vegetarisches Frühstück @Artbeat Room
Veganes vegetarische Lunch & Dinner @Juicy Lisboa (3 Walking Minutes / 1x Dinner, 2x Lunch)
Zeit ins Leben einzutauchen und es gemeinsam zu genießen!
ACCOMMODATION
ARTBEAT ROOMS
Located in the very center of Lisbon in an 18th century charming building, just between Alfama, the heart of Lisbon and Fado music, and Bairro Alto, famous for its nightlife with lots of bars and restaurants to choose from. Very close to all transports (buses, trams, metro and airport shuttle), and just next to the legendary 28 tram, but in fact the place is so central, that it is in walking distance to almost everywhere.
There is an equipped kitchen for your use, where you can have a sip of our free tea and coffee and prepare meals which you can eat in the living room or in our little sunny balcony. We provide the self-serviced breakfast as well. In our big fridge you can also find soft drinks at good price (as well as some typical portuguese drinks).
Here "the music killed the TVstar" – instead of TV we provide you with stereos with music carefully chosen for each room and art books and magazines so you can feast your eyes.
There is also free WI-FI connection for all the rooms. We have maps at your disposal, great tips about visiting Lisbon, as well as up-to-date events information, as we ourselves really enjoy the city and have all the pleasure to share that with you.
Prepare yourself for a visit in an old friend's house and take back some memorable times. With us you will not only discover a new city, but a new definition of art!
FOR PICTURES SCROLL DOWN 
Yoga Teacher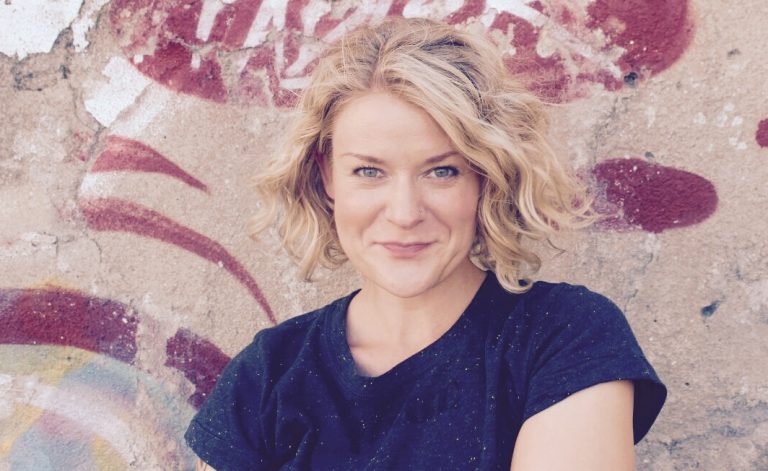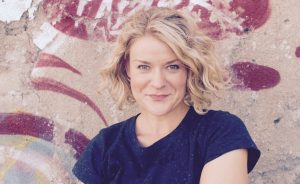 TEACHER PROFILE LAURIE STETTNER