TRIOPETRA | THE PLACE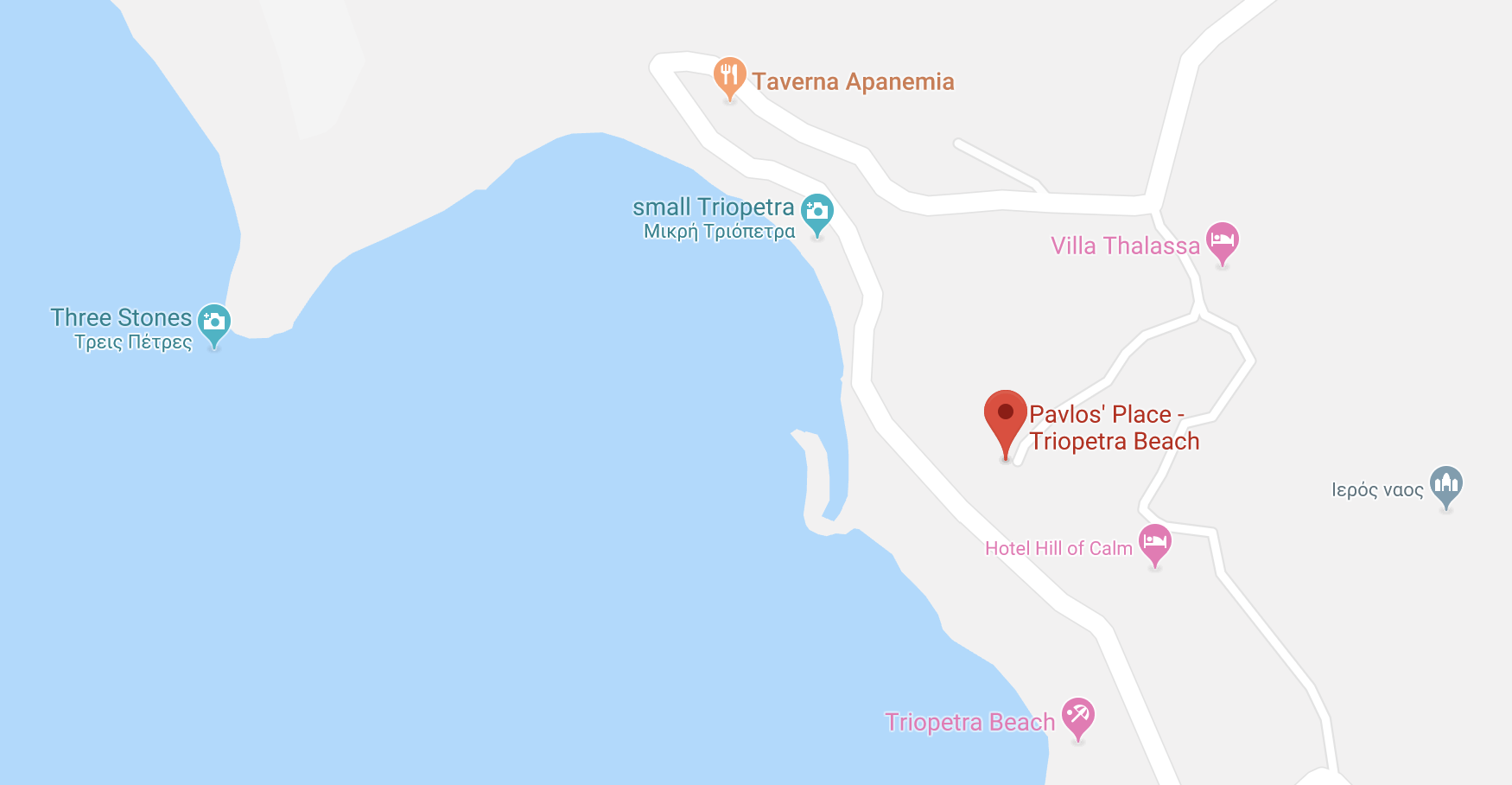 A rock formation that gives its name to this intangible place on the southern coast of Crete. At the same time the "shiva rock" has become a symbol for quite a few yogis, always finding their way back to this magical place. No wonder, because in combination with experiencing the wild, mystical landscape, surrounded by the deep blue Lybian sea and its natural, lonely beaches, the daily yoga practice leads to the discovery of one's inner self.
Since time immemorial, this spot with its natural power seems to attract people who – away from social efforts – seek their way to harmony with it.
Thus, ascetics, monks, philosophers and yogis have always let their consciousness be penetrated by the earthy, indestructible, motherly power of this place.
Once your thoughts are free from daily existence and your senses are sharpened for the fantastic perception of Crete's natural beauty, practicing yoga leads to a particularly intimate and inspiring perception of your own self.
In addition to the yoga practice, you will have time for leisurely walks on the beach and to relax. Beginners and advanced students are welcome.
The area is ideal for hiking and long walks on the beach, but of course you can also spend wonderful lazy afternoons on the beach.
PAVLOS PLACE
The guesthouse is situated slightly elevated above the beach and offers a beautiful view of the ocean and the coast.
Nestled in the coast, the Kretashala is located directly on the sea. The lovingly run family pension has simple, well-kept rooms with balcony and sea view.
Pavlos and his family spoil us with excellent vegetarian cuisine, mainly from their own local garden.
The light-flooded yoga room and the yoga terrace offer a direct view of the sea.
A stay offers everything you can imagine for recharging your body and soul: enjoying yoga in company, time for yourself and for reflection, for feeling your own senses and spirituality, or just being around yourself to feel and enjoy relaxation
Translated with www.DeepL.com/Translator (free version)
THE ROOMS
The rooms in our Kretashala are distributed in two complexes.
The main building is equipped with simply furnished standard rooms.
The newer annex building with its deluxe rooms, was built above the main building on a hillside.
Each of these rooms has a private bathroom, balcony or terrace with sea view, bed linen, shower towels and a small fridge. Wifi can be used in the tavern area and the rooms.
#yogatravelandbeyond