Join us at our ashram experience
Two weeks up to 4 months of yoga experience in the peaceful get-away at Triopetra Crete. Good food, good company and a lot of inspiration are waiting for you at our Crete Ashram. With great anticipation and joy we are looking forward to this upcoming winter and are very grateful to have a chance to practice together and deepen our experience of yoga, mediation, teaching, learning, bhakti, community, creativity, body work, responsible and inspiring relationships, along with good food, good spirits, family, kids, and friends.
oṁ bhūr bhuvaḥ svaḥ, tat savitur vareṇyaṁ
bhargo devasya dhīmahi, dhiyo yo naḥ praćodayāt.

Earth, Space, Heavens. We meditate on the divine light of the radiant source. May that inspire our hearts and thoughts.  –The Gāyatrī Mantra Translation: Manorama
Residential Ashram Intensive
November 6th, 2021 – February 26th, 2022
@ Triopetra, Crete
. . . , . 4 .
---
Open to All – no prior experience required
Everyone is welcome at our little hideaway on Crete: From experienced yoga practitioners to spiritual seekers who have little or no yoga background. The Crete Ashram gives you the chance to live, work and practice in a yoga community with senior & advanced certified Jivamukti Yoga teachers.
Stay 2 weeks till 4 months
We expect great teachers and inspiring people to come together at this peaceful place to share the knowledge. You can stay min. two weeks or even four months to deepen your experience. Around the end of every second week, there will be a change of teachers & classes.
Know more
Everyone has something to offer the community
✧  Minimum stay of 2 weeks
✧  Doing some form of seva depending on the needs (cleanliness, kitchen, bodywork, treatments, teaching)
✧  Morning yoga classes by experienced Jivamukti teachers (e.g. meditation, lecture and practice)
✧ Afternoon sessions by newer teacher participants to establish themselves and gain some experience for their own teaching.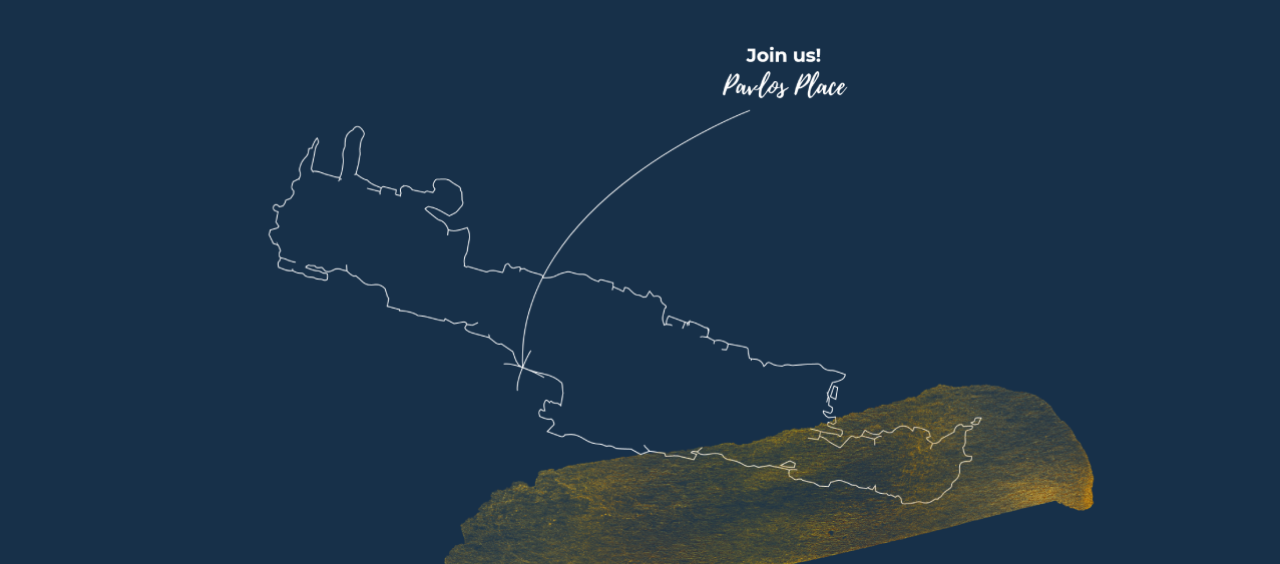 The first Jivamukti Ashram Residency program
We are excited to offer a chance to make that special journey to study with some of the most experienced Jivamukti teachers in depth, and spend time with like-minded yoginis and yogis.
The world and its demand on how, where and why we work has changed and for some the opportunity opened up to actually work where and when we want. It is a good moment to remember the ancient teachings, which suggest we should exclusively dedicate some time in our life to actually practice. Not learning or practicing for any future event, but diving deeper into one's true experience of yoga, asana, meditation, philosophy, devotion and satsang.
Teachers & Times
Petros Haffenrichter
Sun Nov 7 – Fri Nov 19
Depart/Arrive/Stay Sat Nov 20
Jules Febre & Martyna Eder
Sun Nov 21 – Fri Dec 3
Depart/Arrive/Stay  Sat Dec 4
Emma Henry & Juan Sierra
Sun Dec 5 – Fri Dec 17
Depart/Arrive/Stay Sat Dec 18 (no yoga program)
Petros Haffenrichter & Ian Szydlowski
Sun Dec 19 – Sun Jan 2 (Ian joining Dec 26)

Depart/Arrive/Stay  Mon Jan 3
Yogeswari, Ian Sydlowski  & Maria Macaya
Tue Jan 4 – Fri Jan 14 (Ian Jan 4 – 8 ; Maria Jan 9 – 14)

Depart/Arrive/Stay  Sat Jan 15
Olga Oskorbina & Anna Lunegova
Sun Jan 16 – Fri Jan 28
Depart/Arrive/Stay  Day Sat Jan 29
Ruth Lauer-Manenti & Céline Ryf
Sun Jan 30 – Fri Feb 11
Depart/Arrive/Stay Day Sat Feb 12
Camilla Veen & Moritz Ulrich
Sun Feb 13 – Fri Feb 25
Departure Sat Feb 26, 2022
Good to know
✧  You can bring your home-office
✧  Book two weeks by your favorite Jivamukti teacher or stay longer and get a discount
✧  Bring your familiy and friends
✧ There are regular flights all over the year from Heraklion to every bigger city.
✧  It's winter season in Crete, so we expect lower temperatures, wind and some rain (especially Jan, Febr.)
Accommodation & Pricing
General prices per two weeks:
✧ Yoga program €1008,-
✧ Room/Board starting at €500,-
Residency exceeding 27 stays – 5% off total
Residency exceeding 55 stays – 10% off total
Residency exceeding 83 stays – 15% off total
Special for certified Jivamukti Yoga teachers:
Extension for €100 off until  Sep 1, upon availability
Payment Policy
Your reservation will be confirmed upon down-payment of 20% of the total amount (yoga + accommodations). The remaining balance is due no later than 14 days before your arrival date.

Cancellation / Change of Reservation Policy

Change of reservation: If any change to an existing reservation is made, such as changing to a different program or changing room type after booking is confirmed, there will be €50 admin fee.
Cancellation by participant more than 60 days before arrival: Payment will be refunded minus a €100 admin fee.
Cancellation 60 – 29 days before arrival: 80% of fees paid are refundable.
Cancellation by participant within 28 days of arrival (4 weeks): No refunds available unless there is a medical emergency, government mandated closures, or travel restrictions.
Participants may privately purchase a travel-insurance to protect their investment/fees.
Cancellation free of charge will be allowed only in the case it is impossible to travel due to government restrictions. In that case (outbound travel from student's home/inbound travel to Crete is not possible) the client needs to inform

ashram@jivamuktiyoga.com as soon as possible, and all payments minus the registration fee will be refunded.