One full month of yoga, sharing, learning, understanding, teaching and growing together – THE FREE LIFE EMERSION. The allegory of this months was set with the "emerse" of an aquatic plant. It denotes the "characteristic of an aquatic plant reaching above the surface of the water". It breakes free and blossoms to a new life.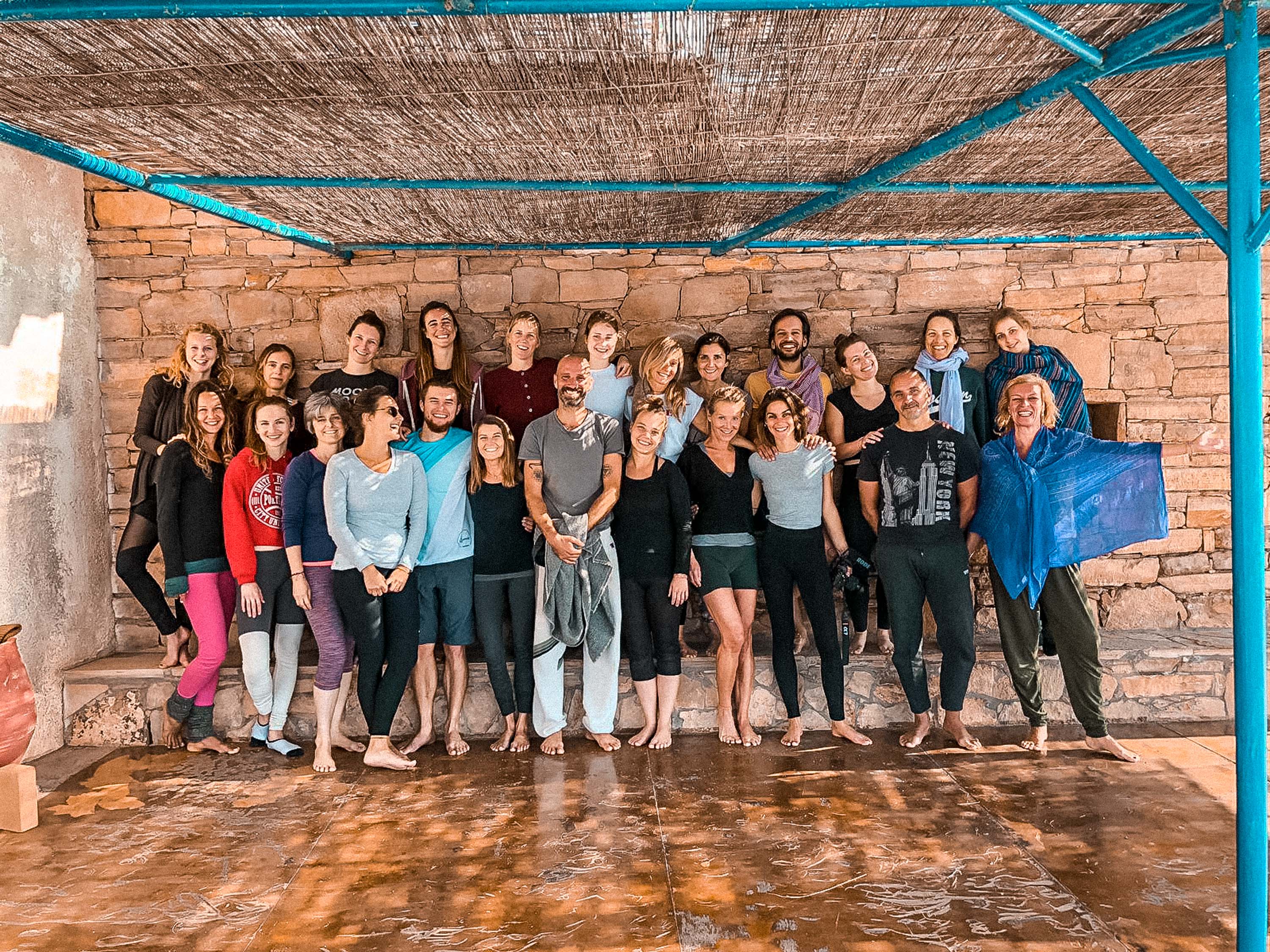 YOGA – BREATH – MEDITATION – MUSIC – ARTS – BODYWORK/HEALING – PERMACULTURE GARDENING – NONVIOLENCE – FOOD – COOKING – MAGIC – DESIGNING COLLECTIVE ARCHITECTURES OF EQUALITY AND SUSTAINABILITY
When you know your practice and you experience the depth of it you know what you will have to share, and how. And it doesn't matter if it's yoga, meditation, music, movement, breath or anything else. It is not the idea or the ideology, not the name or the label, but the truth of your experience, which is the same for all beings, expressed in the infinite ways of life.
We were very happy to be provided with the possibility to offer this month in Crete – home to ancient Greek goddess Demeter (Dimitra) which is mother earth, and mythological birthplace of Zeus. As those archetypes of female/male energies are connected to this island, we feel blessed to come together in that spirit and to pay attention to what the universe is telling us throughout all times: We are one, and we need to remember it and participate harmoniously in all of the possible ways that we have available to us which facilitate the realization of that oneness.